Building the Safari Helicopter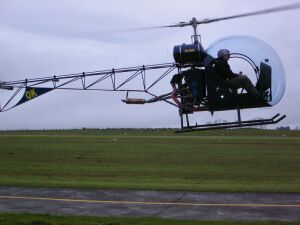 Last update: 14 April 2004.

Hi everybody, this is the start of a photo series on the building of my Safari helicopter. The first batch is over a 3-month period, followed by irregular updates of the building process.

I have written a document which describes in detail how to convert a Robinson R22 Governor for use with a Safari helicopter. You can download this MS-Word document, which includes pictures and detailed text, here:
governor-200404.doc, size 322Kb, revision 2.0, April 2004.
NOTE: This is a major revision of the original document from 2002, and fixes some major errors. Please delete any older versions of this document and download this one instead.
Pictures on the installation of the Governor and the issues around the Correlator can be found here.

I am trying to find more Web sites like mine, to add to my list of Links to Safary owners and builders. If you know of any sites, please email me the URL at: chopper (at) bart.gen.nz.
Have a look at the Links to other Safari sites.

The frame of my Safari was build by Bruce Belfield in Tokoroa, New Zealand. He is the New Zealand broker for the Safari, and this was his third frame he build. He did an excellent job, and put in quite a few modifications to improve controls, pedals, cyclic, collective friction, etc.

I took a lot of pictures from Bruce's Safari, and also from Steward's Safari, which is also build in Tokoroa.
I used these pictures myself to see what things are supposed to look like, while building my own helicopter.

This is Bruce's Safari.
Some special pics of Bruce's, added later
And this is Stu's Safari.
Bart's Safari, the first few months combined


From here on, irregular updates of my progress :)

15 September 2002
22 September 2002
29 September 2002
6 October 2002
21 October 2002
28 October 2002
End 2002, Engine rebuild
13 March 2003
26 March 2003
11 April 2003
20 April 2003
1 May 2003
12 May 2003 (Its a boy! ... uh, helicopter!!)
15 June 2003 Moving to hangar at North Shore Airfield
2 July 2003 Getting very close now!
20 July 2003 Hope to start it up later this week
23 July 2003 The first engine run has been done, it works!
11 August 2003 It is of the ground! The helicopter is hovering!
More photo series to follow, as soon as the weather is nice and I have someone to take photo's

Here is the my report after the first 10 hours of hovering
Pictures of the different size between my horizontal stabilizer and a standard one



You can contact me via this spam-protected Email address.