Kununurra.

I did not take any pictures while in Darwin or Katherine... It was just to hot and humid.
After a few days in Darwin I had enough, and departed for the West coast. Via Katherine and State Highway 1 to a small place called Kununurra. There was a very nice lake where I cruised around in my inflatable boat.. and almost sunk in an unexpected storm.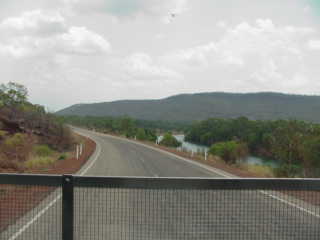 Somewhere along the road between Katherine and Kununurra.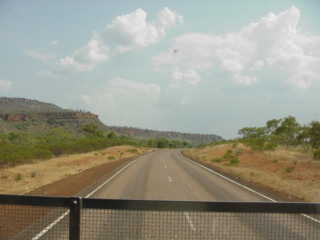 ...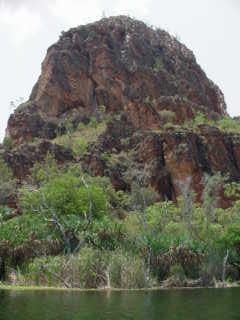 Lake Kununurra. These pictures are all taken from my boat.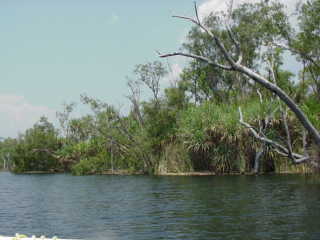 Its a lake created by men, and there is a lot of wildlive
in it, including fresh water crocs. Its good swimming too!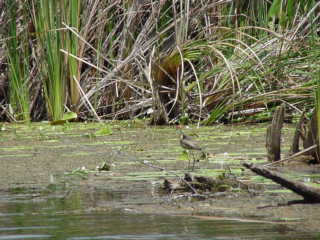 Heaps of waterbirds... The crocs love them too.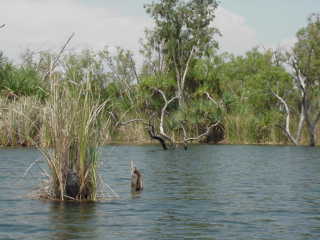 And I did really swim here a lot, between the crocodiles,
they just get out of the way :)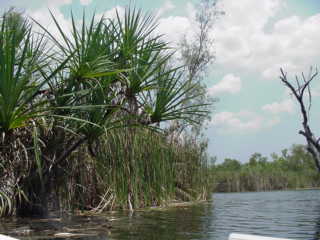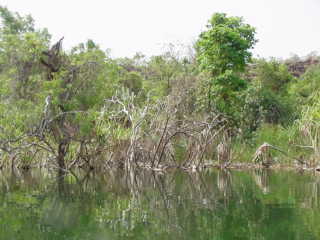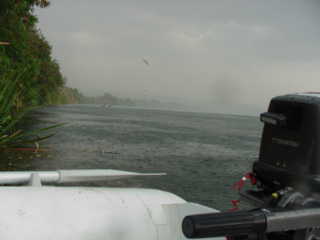 And then, one day a storm broke loose just as I was
cruising on the big lake.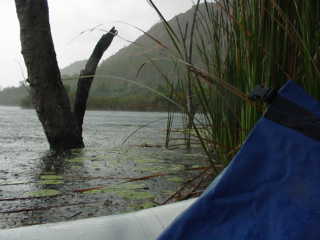 I just managed to take these pictures after I got to some
kind of shelter but a minute after this things got MUCH
worse, with visibility down to a few meters and my boat
filling up with rainwater to the point I could no longer use
the motor; it started to collapse the inflatable. I got only
just back to a place where I could heave the boat on a
shore to let the water drain out...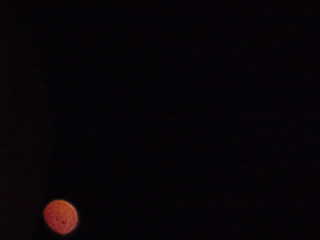 Now what is this? You'll never guess...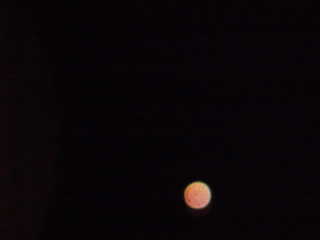 Its the eye of a fresh water crocodile, at night, taken
with maximum zoom and flash. But because I could not
see anything on the screen of my digital camera, I just
had to point in the general direction of the croc, and
hope I would catch it! Have a look at the larger photo
by clicking in the small pic.