Traveling in Queensland, Australia

I arrived in Brisbane, Queensland, Australia with my Bus and Jeep on 23 June 2000. The plan is to travel a bit in the Briabane area, and then working my way up north. Because its winter here at this time, I am seeking the warmth :)
This is part of the map of the Brisbane area. Brisbane is on the east coast of Australia.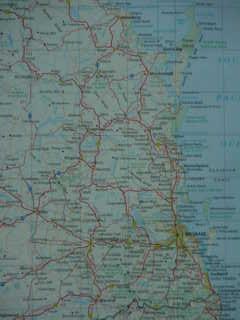 Bunya Mountains
The Australia Zoo
Lake Monduran
Bowen
Townsville and into the Tablelands
The Tablelands
The Mareeba Airshow
Lake Tinaroo
Daintree National Park
Port Douglas
The Northern Territories